For over 18 years, IronTop Designs has produced the highest quality products available in this market. Juan Espindola, CEO of IronTop Designs, is motivated to provide excellence in every project, no matter the size.
As an artist in metal fabrication, his passion results in perfection on every project- accepts nothing less…
IronTop Designs has been recognized in many upscale magazines as one of the highest quality manufacturers in the Houston and surrounding areas for metal finishes and products.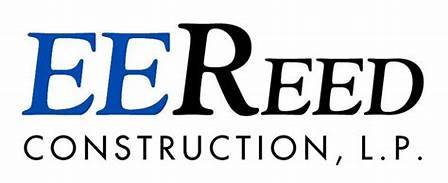 Artisans making dreams reality
We transform a piece of metal into a wonderful piece of art, whether doors, stair railings, driveway gates, and much more. This includes carbon steel, aluminum, stainless steel, brass, cable, and glass railing. ITD can manufacture "old world products" as well, NO WELDING…, recognized as a very unique and rare art.
Checkout our technology on driveway gates, unique in the market
Are You Looking for Modern or traditional Designs? Give us a call or email us
HOUSTON GRATER AREA, GALVESTON, KATY, SUGAR LAND, KINGWOOD AND SURROUNDED AREAS
AUSTIN, SAN ANTONIO, DALLAS
If we can draw it, we can manufacture it.
Need Consulting? Contact Us Now!
projects completed and counting!
What Our Clients are Saying
Mark S. Jenkins
Conroe Woodlands Eye Clinic
Wonderful craftsmanship and experience working with Iron Top Designs for our front door and wine grotto doors. The delivery time was very quick and we had the ability to customize the product. I would recommend for complex and unique projects for your home or business.
This is just a short note to acknowledge what a wonderfirl job you and your installers did on our wrought iron stair rail. The careful manufacturing and attention to detail make this rail not only a beautifully functional piece in our house, but also a work of art. It is clear you take pride in your work.
I also want to thank you for dismantling our oid rail and installing the new one in the same day. With our 22-motth old, it would not have been worth the risk to have it done any other way, and you rose to the occasion. Thank you for accommodating us in this regard.
Juan Espindola with Iron Top Designs designed and fabricated a beautiful piece of artwork for our lobby entrance. Prior to the time Mr. Espindola met with us we literally had cattle guard fencing on our decrepit excuse for a staircase. It was an unsafe eyesore. Mr. Espindola knowledge of helpful is the Hiq diliopnno by any of the excellence in the vision he finished work We now have and fashioned composed and illustrated several design choices for our selection. His architectural design and engineering with respect to ironwork was very design selection process. attention to detail professionalism and overall work ethics are unmatched other contractors we have worked with in the past. His work refiects the craftsmanship, which is seldom seen anymore. He has masterfully created illustrated in the renditions he submitted for our design selection Truly the is more beautiful than any design rendition could ever hope to illustrate. an iron entry staircase that has been masterfully engineered with precision into a piece of art that has become the centerpiece for our lobby.
This is a note of thanks for recommending Juan to build my new beautiful staircase. It is extraordinary. Being a designer myself. I can appreciate the artistic talent in Juan.
Juan was extremely professionat with all of the tools he uses to present his products. I was so pleased with Juan that I had him build a gorgeous chandelier for my foyer, a
matching one for my dining room and light fixtures for all of my hall
lights.. …They are fabulous.
Thank you again fcr Juan's name
Dear Juan,
We recently finished the remodeling of our home after 5 months of work and I wanted to write you to tell you how appreciative we are of the really fine job your company did with the decorative railings in the front of the house and the railings and circular staircase on the back patio. I was amazed at the precision of the different pieceso which ended up just perfectly level, precisely fit and beautifully finished. The powder coating finish was superb and should minimize our maintenance expenses over the years. I do also appreciate your working so patiently with my wife Susy who is very detail oriented. She is very happy with your work as well which is a complement in itself. I would be glad to recommend you to anyone who wants a high quality job when it comes to railings, metal doors, or staircases. Thanks again for your expertise.
John joins me in thanking you for the designs and finished producl of our recent purchases with yorn company. The screens are'licture perfecf in ow greal room and itre stair railing and outside balcony railing fi* the house prfectiy for the Counry French atfirosphere we were trying to create. We still have the wall railing and the double gates to go to complete our homE and we look forward to working with you. Your professionalism and promptress in our order is Seatly appreciated. Your staffdoes beautiful work. Wishing you well, we remain sincerely.
Juan,
FYl, after your guys installed the railing late on the fourth of July, there were 2 showings on July Sth. I now have a contract to sellthe house to one on those showings. The railing did it!
Thanks for getting it done.